Welcome to the Cedar Creek Disc Golf website. Cedar Creek Park is home to two fantastic 18-hole courses, Cedar Creek East and Cedar Creek West.
The first course was installed in 1996, and its popularity has continued to grow ever since. With the addition of the second course in 2006, Cedar Creek Park became the first place in Minnesota with two 18-hole courses together in the same complex.
More details about these courses can be found under the Courses tab. Check out the Events tab for information about upcoming tournament. Also, be sure to visit the Sponsors page and help us show our thanks for all their support.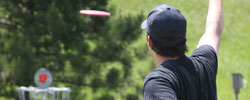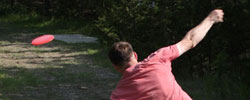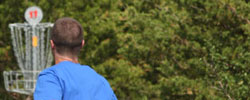 January 11, 2014 - Check out this amazing coverage of last year's CCO done by Ty Dyed.
January 10, 2014 - Registration for the 2014 Cedar Creek Open is now available here! Last year's event filled up 3 weeks early. Register early to make sure you get a spot!
Nov 23, 2013 - Next summer's Cedar Creek Open with be August 2-3! Since last year's event filled a few weeks early, I suggest you plan ahead! Online registration will be available soon.
Aug 5, 2013 - Thanks to sponsors, volunteers, and everyone who played, the 2013 Cedar Creek Open was another huge success! You can find results here. See you again next year!